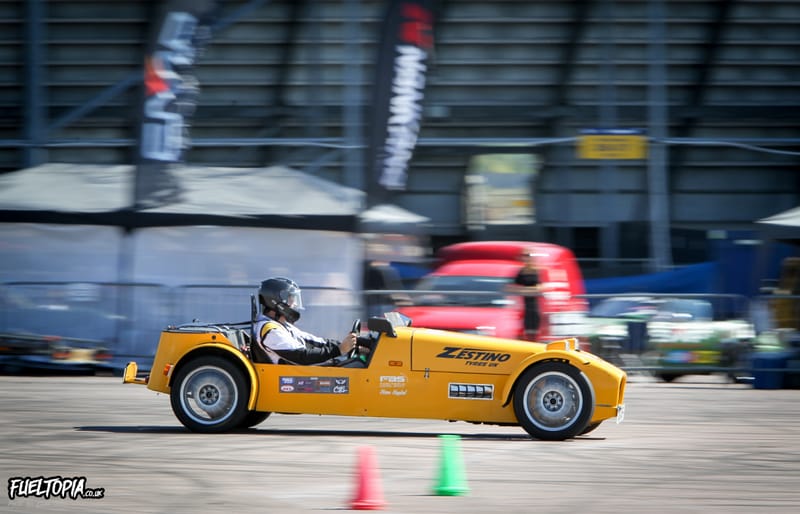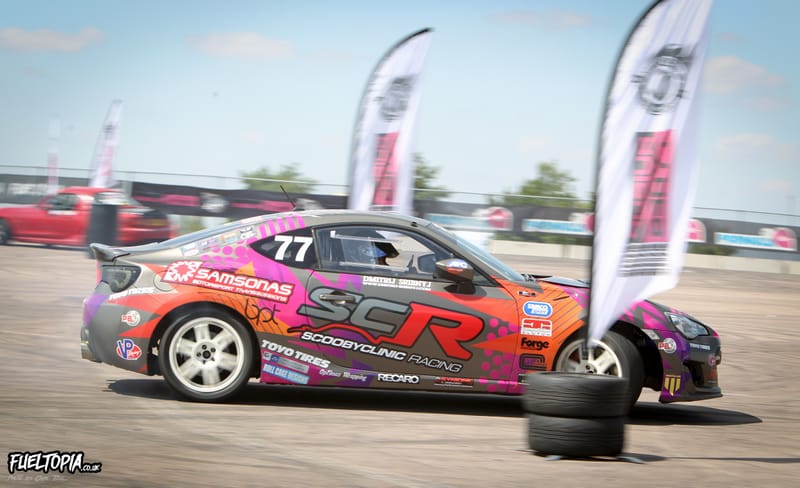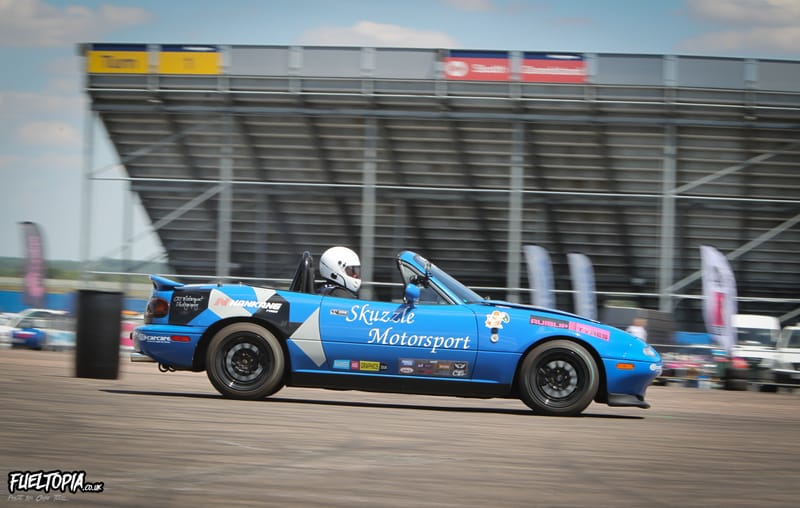 The Fueltopia events team bring you the European Gymkhana Championship, Formula G.
The sport is not judged and is so far removed from drifting, it's attracting a new wave of drivers who want to pitch their skills against the clock in a tight and technical racing format. Two tracks are laid out on a large asphalt area, the tracks mirror each other and consist of hairpins, 180s and obstacles like the 'washing machine' that requires the driver to 360 a barrel with three closed sides. It's got a certain heritage to Autosolo, but it's like they've given it a shot of 100 octane fuel and you won't catch an anorak in the paddock.
Getting Started
You'd obviously need the right tools for the trade, there is a All Wheel Drive class, Rear Wheel Drive, Front Wheel Drive and the open wheel, U1 class. Pretty much you could join in the action with whatever is on your driveway.
A standard driving licence is the easiest way to sign up, however we do except competent drivers from the age of 13 with a few pre conditions. While advance online tickets are cheaper, the events often operate as a RWYB and brings that same friendly environment for the new drivers.
A helmet is mandatory and you'll need to get your car checked over by the team to make sure things are safe. All the rules are listed on the website and Facebook page, but it's nothing more than you'd expect to have in place for any other track day
So from here its simple, complete the online driver registration form, buy your event ticket and turn up with your car and helmet and your good to go.
How do events work?
After signing on, you'll be presented with race numbers and sunstrips, the Formula G team will come and check over the car and will then give you the green light to head to the drivers briefing.
Drivers are all given track maps, it's here that the old grey matter comes into it's own. You'll have to study both the left and right hand lane – it's worth noting that competitive drivers bring along spotters to help with guiding the drivers around the track via radios. The group then head onto the closed track, on foot you'll walk both layouts. It's important to make mental notes as time getting lost on the track in race mode will result in DNF's.
Open practice is as it says, open, all morning you'll not be limited, you can run as many times as you can, making sure you get that memory cranked as well as being able to cleanly negotiate the obstacles on track.
Each driver will then get four qualifying laps, 2 on each side of the track, with the fastest becoming your qualification entry.
If you've done enough and made it through to the top 16, the pressure really starts to amp up. From now on it, it's sudden death knock out and the top 16, soon becomes 8, 4 and then the finals.